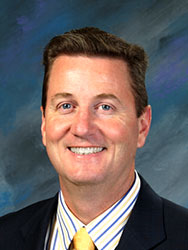 From ESOP to Hyper Growth via 17+ Acquisitions
Kent Herring, EVP and CFO, OSG Billing Services
Kent joined OSG Billing Services (OSG) as Chief Financial Officer in 2008 and oversees the Finance, HR, IT Infrastructure, Legal and Risk Management functions. Prior to joining OSG, Mr. Herring spent 22 years in multiple finance and business leadership roles within various healthcare services companies including Laboratory Corporation of America.
Over the last ten years, OSG has been transformed from an outsourced provider of print and mail billing services to an integrated critical customer communications company offering a full suite of integrated electronic communication and payment solutions. In 2013, under Kent's financial leadership, OSG had completed a management-led buyout of the OSG founders through a leveraged ESOP structure and through the support of its lender, completed six add-on acquisitions over the following three years to expand OSG's product offerings and to create greater financial scale.

More recently, after a successful private equity capital raise in 2017 and debt refinancing in early 2018, OSG has completed eleven additional acquisitions and has grown to more than 10 times the size it was when Kent started with the company.
---
Sponsors: